The only way you can win in a world of platforms is to understand it, adapt and accelerate the transformation. Our DATA Intelligence team does this every day. How? Read the full article in September's number of FORBES Magazine or here, on our blog.
The world of platforms has become even bigger because of the accelerated pandemic digitization processes. And the way we consume, access, and use digital solutions not only increasingly influences companies' budgets and communication strategies but also has a direct impact on business.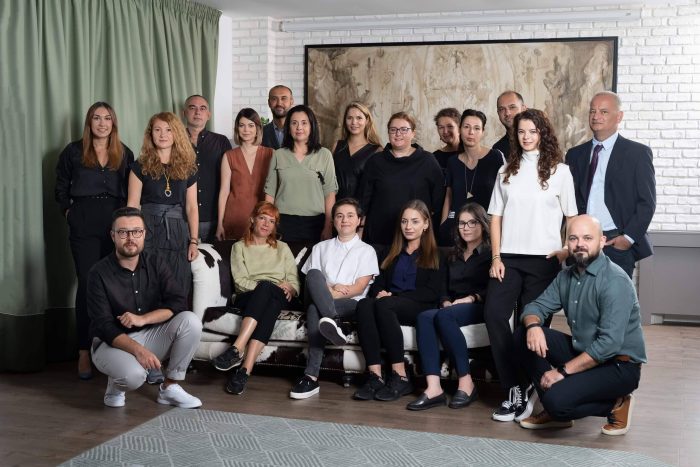 How do you sort through the data set? Algorithms for business decisions
With the explosion of technology, companies began to accumulate an increasing amount of data about the dynamics of their business. But if this data is only accumulated and stored, it cannot bring value. All this data must be aggregated in order to have a clear picture of the interdependencies between the various tactical movements of the company. In this sense, all the efforts made in recent years have been in the direction of developing algorithms that transform this data into usable information in business decisions, materialized by synthetic indicators that measure performance from as many points of view.
George Mușat (Head of Business Analytics – Starcom România)
How do you streamline creative executions with data analytics solutions? Campaign reporting brings out the best of both worlds.
The way we have been working for more than a year is by being focused on measuring and streamlining communication campaigns while they are happening. Through the Campaign Reporting Data Solution, we follow weekly the impact of each creative execution, how the target segments react and how each communication channel responds to objectives. Rapid reactions and the continuous improvement of creative solutions have generated increases of up to 130% in performance indicators. Moreover, we constantly look at the specific needs of our customers and develop data solutions to meet their needs. Thus, we have developed a unique tool in the market – Promo Radar – which monitors the interests of consumers in a certain period and puts them in the mirror with the prizes and the mechanisms of the promotions carried out in that period. We use this Data Solution to identify unique and relevant award opportunities or mechanisms for the interests of consumers not covered by other market players, which bring with them an increase in participation in brand promotions.
Irina Cărbunescu (Data Intelligence Director – Leo Burnett Romania)   
How do you calculate a click brought by the TV spot? Using Spot Power
The development of the digital environment has generated not only an increase in online commerce but also a growing need for customers to know to what extent traditional media channels, especially TV, bring value to their online business. The pandemic amplified this need, and we came to the aid of customers with an analysis tool, Spot Power, whose methodology was developed 100% by Publicis Groupe Romania. We analyze minute by minute the audience of the spots, which is correlated with the traffic on the website minute by minute. Thus, we determine an estimated number of website visits that are assigned to each TV spot. With the help of Spot Power  Data Solution, you can optimize TV planning by taking into account the contribution that each TV station has in traffic, the most efficient time intervals to place a spot, but also the costs of each station or time interval. In the end, with the same budget, you manage to increase the number of visits to the website and save on total costs.
Ionuț Dan (Data Science & Analytics Coordinator, Starcom Romania) 
How do you analyze the impact of an advertising message? Ad Impact measures the performance of campaigns at the level of brand indicators
The last year and a half have been intense and challenging, bringing lots of changes in people's lifestyles and affecting their consumption habits. That's why our pace was fast, and our goal was to support our customers to meet and respond to these changes. Ad Impact studies have been a proactive solution to these needs, as we have been able to measure the performance of ongoing campaigns, ensure that brand indicators are met, and make recommendations where improvements are needed so that the communication message is as clear and relevant as possible.
Andreea Zanfir (Consumer Strategist – Starcom România)
How do you respond with the help of the Digital Health Index HERE and NOW?
The time given by our customers for the use of Data Intelligence Solutions is naturally increasing. When they notice, for example, that they invest EUR 3,000 and obtain an EMV (earned media value) of EUR 150,000 +, they begin to understand the power of DATA. We adapt to a type of "new age" parameters, which shifts attention from classic analyzes (with data that usually remain "locked" in a presentation) to automated performance analyses, accessible at any time and from any device. The time spent by teams on data collection (as it was in the past) is moving into an area of ​​refining conclusions and optimizations. A concrete example in this sense is the Digital Health Index – the solution analyzes in real time the presence of a brand in the digital environment and meets the needs of customers: to KNOW and ACT, HERE and NOW.
Alexandra Caciur(Head of Data & Business Intelligence – Digitas Romania)
How has the pandemic changed the communication mix?
If before the pandemic, most investments were on TV, this being the main ROI driver, and NON TV environments were multiple and with a small percentage of the budget, nowadays digital is a constantly evolving and increasingly complex environment directly related to business KPIs. It's necessary for us to integrate multiple data sources: both the classic ones (ARMA, BRAT) and information related to the activity of brands in Social Media, YouTube, Search, data from campaign landing pages, and even monitoring the effects obtained. of various messages used, by exploring the content generated by various social media pages, including influencers.
Mădălina Bâdea (Head of Data Insights – Spark Foundry Romania)
Budget vs optimization vs result. How Touchpoints ROI Tracker solves even the most difficult problems
Our role, as data/research people, is to identify what are the most important and influential options to attract the target audience, and in this sense, we need the necessary tools to have an overview of consumer experiences throughout the consumption/purchase process and in all contact points (both the media and the point of sale, the opinion of friends/family, brand assets, etc.). Another very important aspect for the success of the business is the decision on the optimal way of dividing the budget to obtain maximum efficiency. Using Touchpoints ROI Tracker, we are sure we have a correct picture of these aspects, evaluating the value of Paid, Owned and Earned contact points for any brand in the competitive context and refining the mix between them to create maximum levels of brand experience.
Raluca Zancu (Consumer & Business Insights Lead – Zenith Romania)
How do you make data analysis less abstract and more creative?
Customers are accustomed to receiving from us rather creative ideas and turnkey campaigns, not one-off solutions. And, precisely for this reason, we have created a dedicated Data Intelligence Center for each client, which can be accessed 24/7 based on login, where to find a selection of tools, research analysis, reports and relevant studies for its industry while also having a dedicated data team to provide advice based on the tools it receives access to.
Miruna Antonescu(Head of Planning and Data Intelligence – Saatchi & Saatchi + The Geeks)
How to prepare for crises and better understand the impact of brand reputation
We all know that some things change, others transform themselves, and some remain the same. The relationship of PR with technology is such an example. Content-owned platforms, relationships with influencers, sentiment analysis, and niche audience campaigns have constantly changed the field and brought new ways of doing things. On the other hand, the principle of disseminating the right information, on the right channel, for the right audience has remained the same. The tools have changed and diversified. Data Solutions are such tools. In a world where a potential communication crisis is a touch away, trends are embraced and then quickly abandoned; behaviours adapt to interests, and Data can help us understand where we are beyond intuition. And we do this every day with the help of Brand Reputation Radar, the first end-to-end solution on the market, with the help of which we support our clients in making business decisions or in preparing action plans based on reputation management.
Florin Ionescu (Strategy & Data Intelligence Lead MSL The Practice)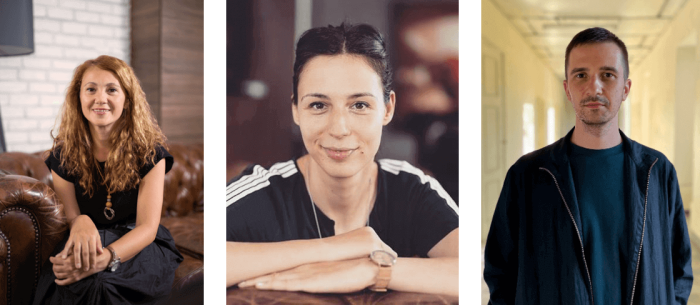 All Publicis Groupe Romania proprietary data tools in one place.
Discover the power of our tools and feel free to get in touch.