In May 2022, Leo Burnett launched a new Data Intelligence initiative called Inflation Tracker.
As we witness an accelerated price increase, we realized that, more than ever, we need to be in direct contact with the consumers and understand in real time how their shopping and consumption behaviour changes with inflation.
During crisis, the brands that prevail are those that manage to keep their relevance and real contact with their consumers. And this tracker is a solid foundation for building communication and business initiatives anchored in the consumers' mindset.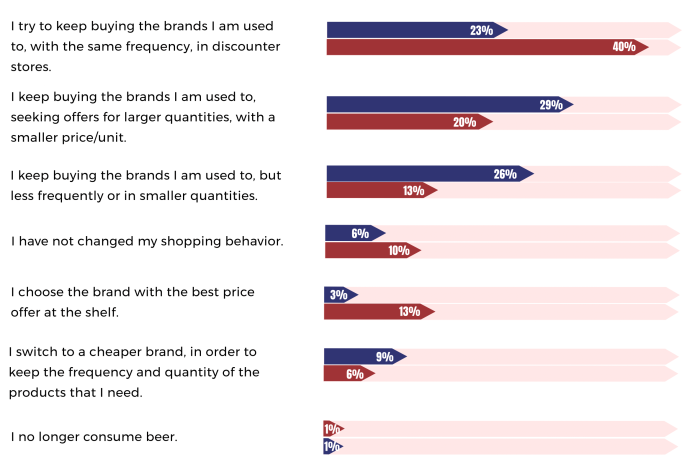 The tracker is based on a quantitative study, representative at a national level, which we run monthly. We follow the extent to which people start looking for brands in discount stores, the preference for larger quantities, for a lower price/unit, or, on the contrary, the tendency to buy smaller amounts in order to keep the frequency of consumption. And we do not follow these aspects in general because a generic consumption behaviour does not even exist. Instead, we collect and analyse the data specifically on product categories.
At the end of each month, we send clients one-page newsletters for each category in which we mark the most important changes of the respective month vs the previous one. These reports also reach the strategy department to use them in work for the upcoming campaigns and also for proactive ideas to minimize the impact of inflation for the brands.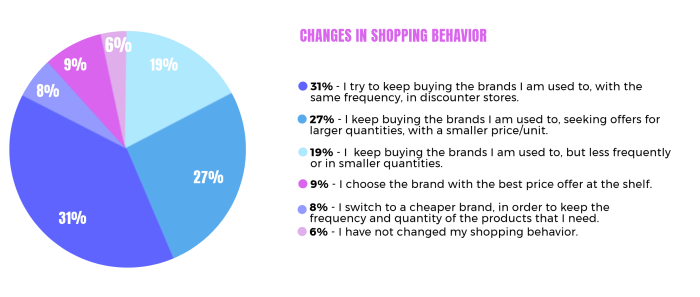 We noticed that, until now, there is still loyalty to the favourite brands. People are looking for ways to keep buying the brands they are used to, making spending more efficient. The biggest trend – somewhere around 40% of respondents – is the focus on discount stores.
However, in June, we have already noticed an increase of 10% -15%, depending on the category, of those who either turn towards cheaper brands or choose at the shelf, depending on price offers. It is essential to see if this trend will continue and with what acceleration.
At the same time, for categories such as beer or fast food/pizzerias, people's behaviour is more on the self-indulgence side as summer comes. The changes in shopping habits are less correlated with the inflation increase.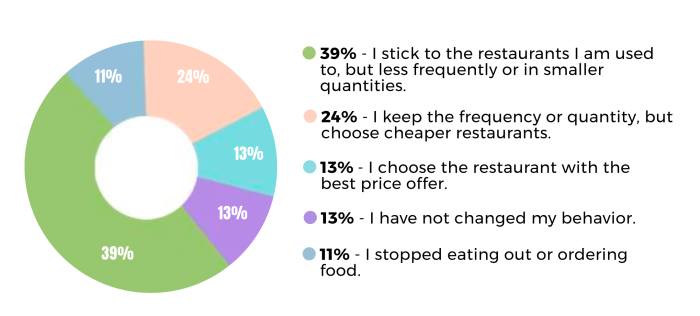 If you need more details or a complete analysis, please contact our Data Intelligence team.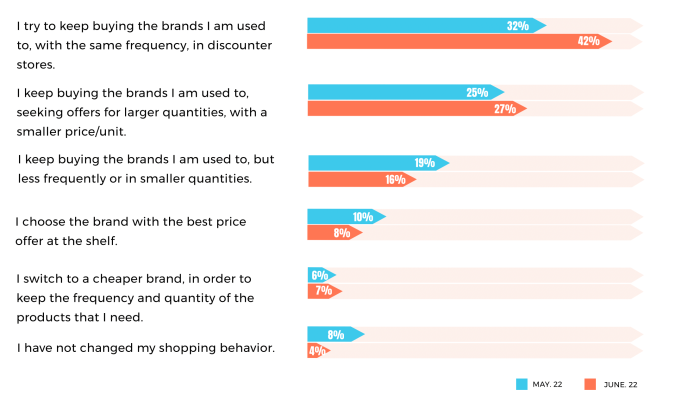 All Publicis Groupe Romania proprietary data tools in one place.
Discover the power of our tools and feel free to get in touch.