Starcom Romania launched the study "What women want" in the month dedicated to women. With this study, the media agency set out to break down the clichés about women and investigate what they are interested in, what makes them happy or worried, what they want, what gifts they dream of, how they spend their free time, what they buy online and why they do it, and many more.
How many titles don't propose universal recipes for happiness? How many articles don't promise revelations about the "eternal feminine"? How do women have fun? What are their worries? What are their motivations or ambitions? What do they buy online, when, and why? There is certainly no single answer. Starting from all this, the study launched by Starcom Romania aims to bring women's perspectives to the fore.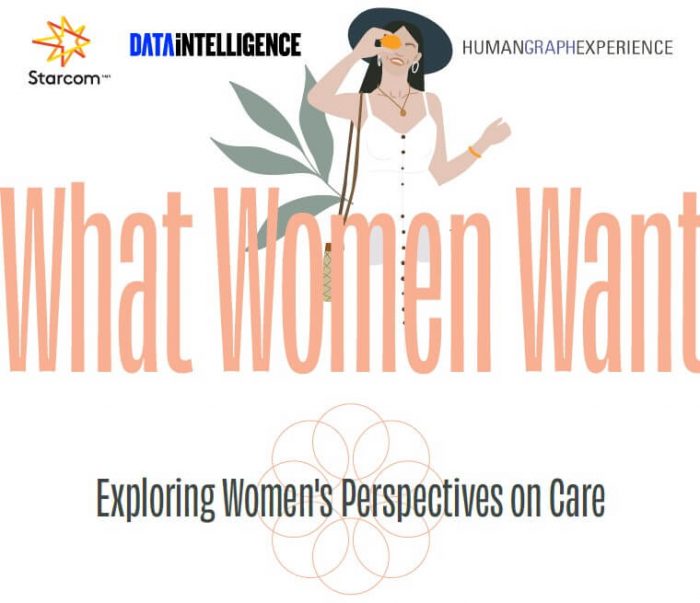 Women confuse self-care with family time.
The study implemented in March comes with several clarifications on concepts that seem simple in practice but are complicated by the multiple meanings given to them by each woman.
Self-care is equated by 44% of women surveyed with time spent with family, children, and loved ones. Self-identity does not exist independently of the family, hence the overlap of the personal plan with the collective family plan.
Married women aged between 35 and 55 associate relaxing, unwinding and pampering activities with family time and caring for loved ones.
On the other hand, younger generations (18-24 y.o.) are more connected to themselves, paying more attention to their body's signals: they take breaks when they feel tired, seek relaxation by watching TV shows or create routines to help them unwind.
A particular case is women over 55. They are more concerned about a healthy lifestyle and physical activity and pay more attention to the quality of their sleep as a form of self-care.
Women in Romania do not pay attention to physical health although, at a declarative level, health seems to be a universal desideratum, regardless of the age category we are looking at.
Only 17% of women in urban areas have regular medical check-ups as part of their personal care routine.
The main reason why prevention is not high on the priority list has to do with income.
Asked what they would need to change in their daily lives to take better care of themselves, women said they would need to earn more money, which would also translate into a healthier lifestyle (from nutrition to mental willingness to do something just for themselves).
On the other hand, interest in health-related content is growing. The context of the last three years has democratized topics such as mental health and personal development, making them common topics of conversation.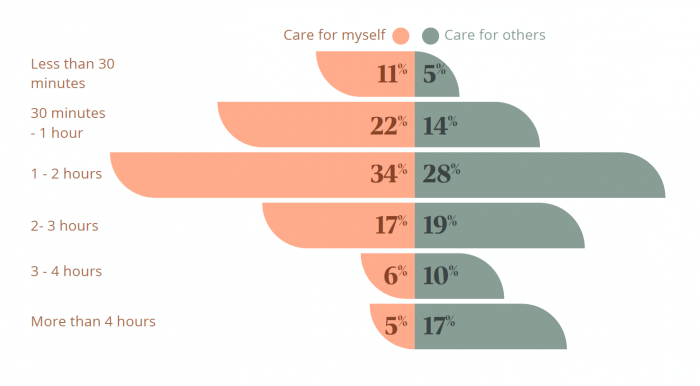 Caring for loved ones is the predominant concern of women.
Trying to cope with all the responsibilities – from work to family, household chores and social obligations, women in Romania forget about themselves all along this complex path. So they end up not distinguishing between time spent caring for themselves and time spent caring for others.
Women aged between 18 and 24 are the first to change the inherited generational pattern.
For them, self-care, respecting leisure time, and relaxing activities are fundamental to their balance.
Although the role of women in society and family life has changed over the years in the context of gender equality, there is still a patriarchal mentality. As a result, many women consider it their responsibility to manage everything themselves. This is why they do not ask their partner or those close to them for help.
Of all the women who participated in the survey, only 20% said they would like their partners or other household members to take over their daily tasks.
The recreational activities with which women occupy their free time are quite limited.
Most women seek to relax in a relatively static way, watching movies and TV shows. Women over 55 watch TV, while women aged 18-24 prefer on-demand streaming platforms and spend much time on social media.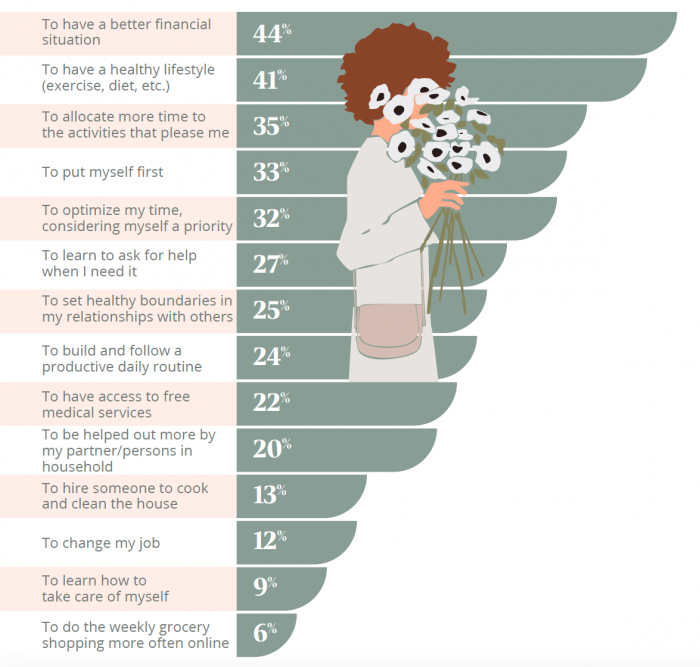 Comedies and romantic movies top the list.
Women aged 45-55 prefer action movies, while documentaries are preferred by women aged 35-44.
Online shopping or simply 'scanning' the online offers is one of women's favourite activities and a way of spending their free time.
Most of the women who participated in the survey said that they usually search online for products in the fashion category (clothes and shoes). But, at the same time, they want to be up to date with the latest cosmetics and personal care products.
Books are the second most popular product category searched for and purchased online.
8 March is a day dedicated to women, regardless of age or status.
This day's celebration is paramount for most of the women participating in the study.
Today, 5 out of 10 women associate 8 March with a holiday dedicated to women everywhere – an occasion for recognition and appreciation.
While for 24% of women, especially those aged between 35 and 44, 8 March is Mothers' Day.
Flowers are a symbol of 8 March, but not necessarily the gift most women would like to receive.
Perfumes, jewellery, and watches are at the top of the list, along with a range of experiences and relaxing routines (spa vouchers, beauty treatments or holidays).
Women have pragmatic expectations from employers when it comes to respecting and celebrating 8 March.
When women expect flowers and sweets from their loved ones, their expectations are much more pragmatic when it comes to employers. They want to be offered gift cards, vouchers or a financial bonus to use as they wish. They also want 8 March to be declared a day off for women.
In addition to the findings mentioned above, the study includes extensive chapters regarding attitudinal analysis of shopping and perceptions of gifts and how they are purchased and given on various occasions as well as a detailed psychographic section by generationally representative age groups.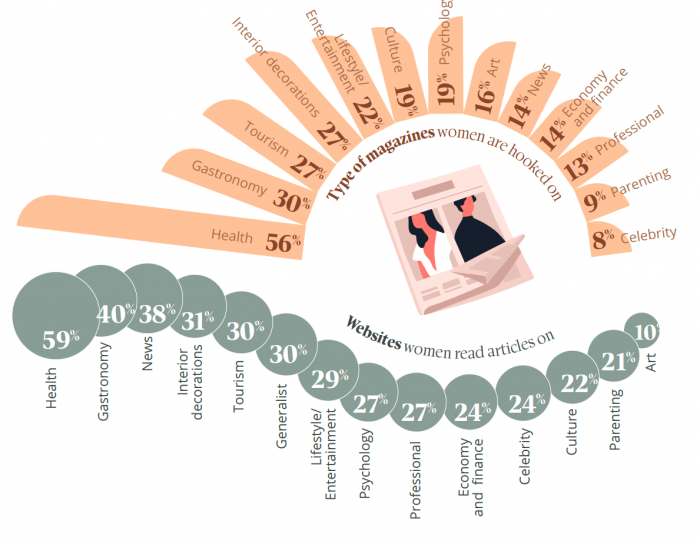 You can download the entire study from below
View File
All Publicis Groupe Romania proprietary data tools in one place.
Discover the power of our tools and feel free to get in touch.