In a universe devoid of predictability and marked by continuous change and adaptation, influencer marketing campaigns have increased brand awareness and generated a number of consumer attitudes. Thus, influencers have been and remain vectors of empathy and authenticity, provided they are correctly selected and provide relevant content for the community. 
Although brand indicators in influencer campaigns have continued their upward trend, their values ​​have been declining compared to 2019. This is mainly explained by the decrease in media budgets invested in campaigns and, automatically, by the restriction of established audiences and of the residual notoriety generated by traditional media campaigns. 
The role of influencer campaigns 
6 out of 10 internet users said that influencers should promote a healthy lifestyle, encourage civic spirit, inspire them and have an educational component.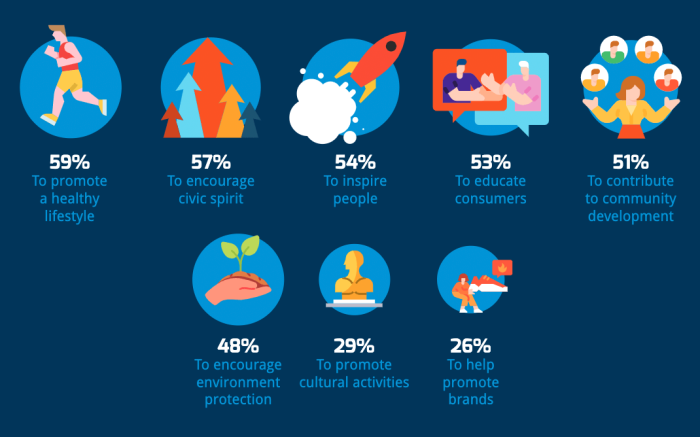 The impact of influencer campaigns 
Most of this year's campaigns amplify the brand awareness indicator, and the best scoring is recorded by campaigns that have a consistent, continuous communication and that bring something useful or inspirational to the consumer. 
Digital events, as alternatives to off-pandemic offline experiences, are the ones that arouse curiosity and stimulate research. At the same time, campaigns with a greater number of influencers (who have the ability to reach complementary audiences), with a focus on product, service or utility, propel the brand to the top of consumer preferences.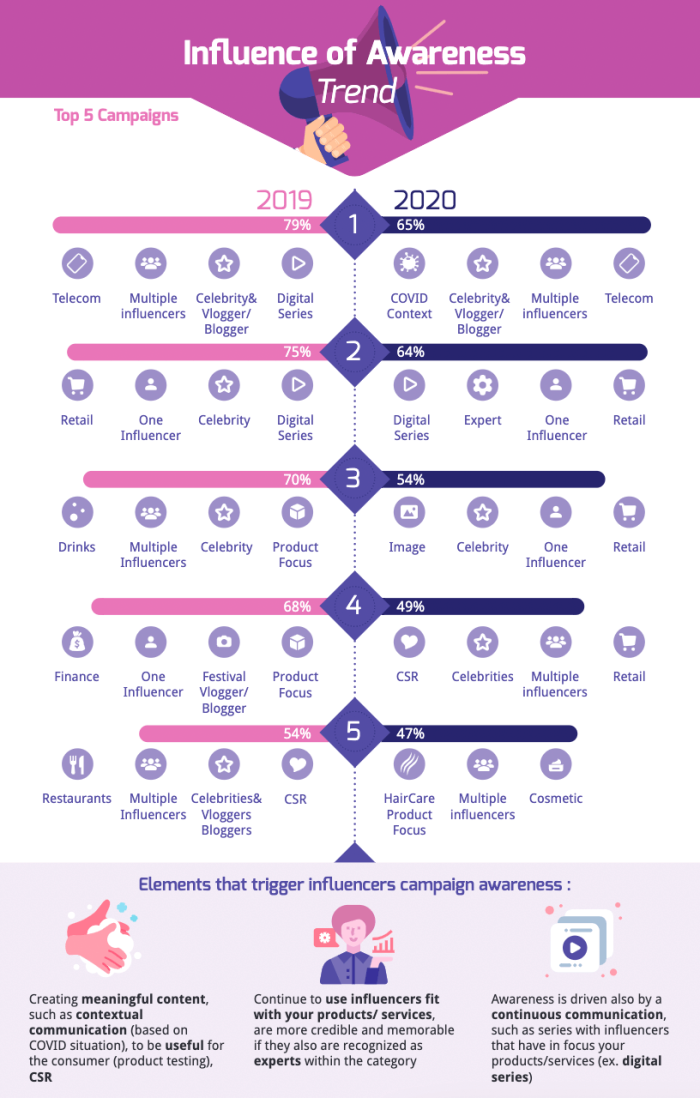 In 2020, the purchase intention is influenced by campaigns with influencers that focus on presenting the usefulness of the product, the presence of an expert for credibility and quality validation, as well as campaigns that have a component of "prize competition". 
Brand loyalty
 and Brand love 
These are the indicators that this year primarily reflect the honesty, originality and commitment of brands. It is loyalty in the mirror that defines the "brand-consumer" relationship. The brands that have built inspirational campaigns, that have constantly communicated and that have passed the test of relevance and authenticity are the ones that have registered the best evaluations. The most relevant examples are podcasts, digital events and campaigns that came with useful and relevant messages in the current context.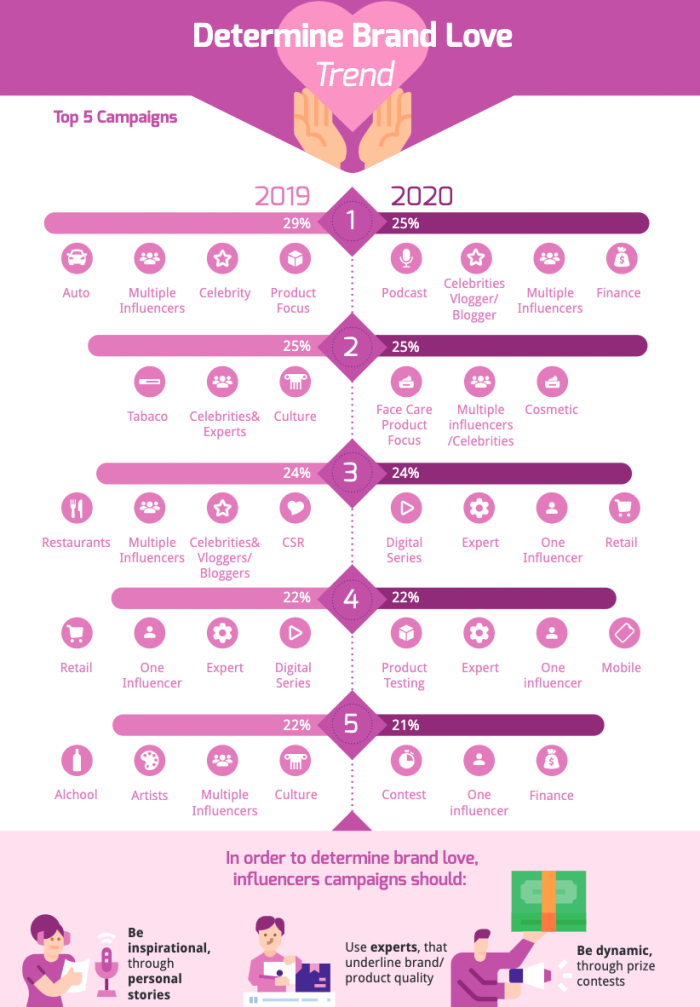 You can download the entire study from below
View File
All Publicis Groupe Romania proprietary data tools in one place.
Discover the power of our tools and feel free to get in touch.