In an ongoing struggle to gain consumer attention, the concept of Influencer Marketing has already become a leitmotif for most communication campaigns. Budgets allocated to influencer campaigns are constantly growing, and marketers and communication agencies are relying more than ever on this approach to increase brand relevance.  
The impact of influencer campaigns. 
Most campaigns that exceed the average awareness rate use celebrities and are supported in the media, including on TV. A peculiarity is represented by campaigns that have a surprising element, an immediate utility, CSR campaigns or those that have a cultural component.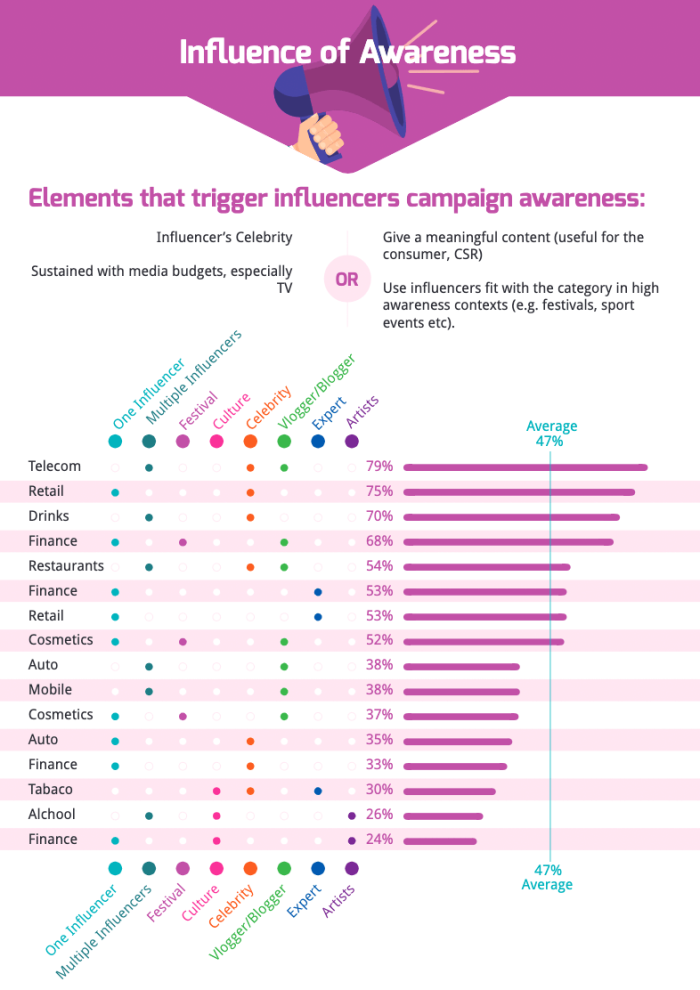 The actions generated by influencer campaigns (among the analyzed campaigns) were: increasing product / campaign related searches, increasing the "consideration" indicator and, in some cases, increasing the desire to recommend the product. 
Brands are taken into account when they have a differentiating element, they are present in festivals with a story, not just a stand; and, very importantly – if they come with cultural or personal development experiences. 
The purchase intention is influenced by the same elements above, but here are added the specialists – the authorities in a certain field (especially in the high-risk categories).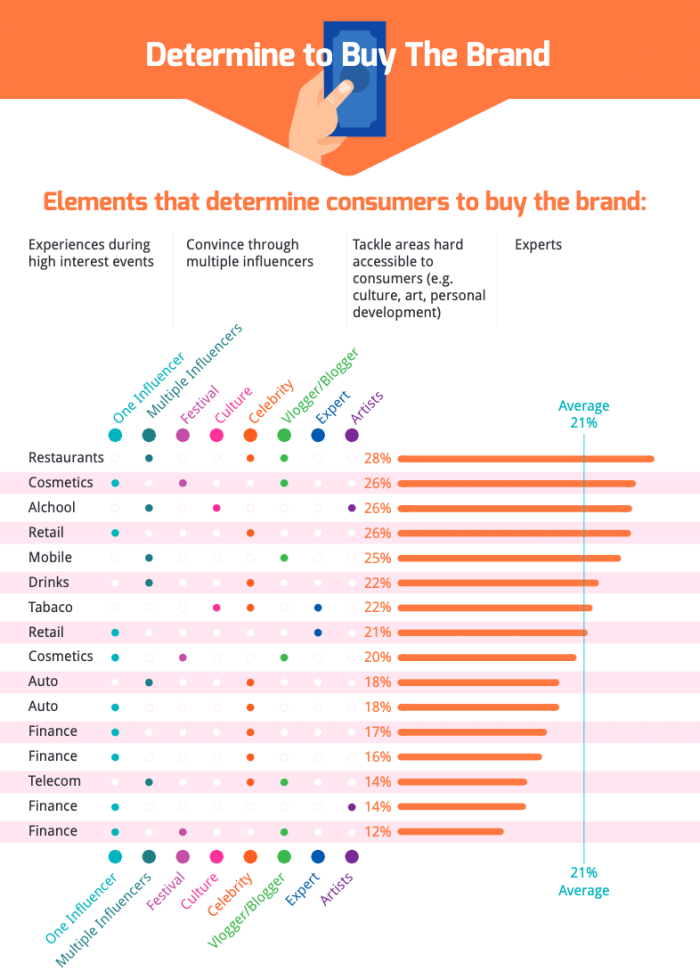 Loyalty. The intention to consume the brand in the future is determined by an emotional connection triggered by influencer campaigns: in the top are CSR campaigns or which are relevant/current. 
Increasing brand relevance. The same campaigns that determined brand-love lead to the increase of the brand's relevance, in the top being those in the cultural or personal development area. 
Consumers and influencing their actions. Consumers are receptive and want to see more campaigns with influencers because they find them interesting and original. On the other hand, they want influencers to inspire them, to encourage the civic spirit and to get involved in campaigns with an impact in the cultural and educational area.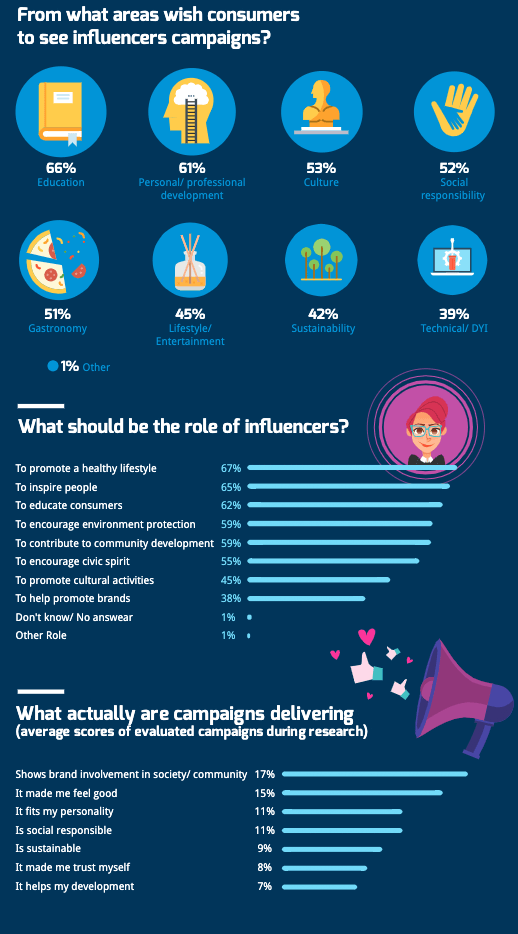 You can download the entire study from below
View File
All Publicis Groupe Romania proprietary data tools in one place.
Discover the power of our tools and feel free to get in touch.