An interview with Alina Silivestru, our Innovation Manager at Digitas Romania, about the Digital Health Index, but also 2020-2021 in the agency, the local digital industry, the importance of a healthy digital brand, etc.
DHI was created specifically to provide customers with real-time, relevant information about the status of their brands – from brand x-rays and competition to various predictions in order to make the best business decisions.
How would you characterize the digital industry in Romania at this moment?
Alina: It's a very complex question – we have very smart and open-minded people in Romania, who have innovative ideas in digital, but overall as an industry, I think we still have to recover. I have seen, instead, progress in recent years, with a penchant for data-driven solutions and the mixing of digital channels and looking beyond social media. If I were to summarize in one word, I would say "thriving".
What role did the pandemic play in its growth? (creative, budgets, clients and new campaigns)
Alina: The pandemic put a big spotlight on digital, first of all on a very personal level for each of us, in the sense that our offline universe suddenly became very small, and the digital one exploded. I went from office or classes to Zoom or Online School, from festivals and cultural events to LiveStreams, and even Easter 2020 was a digital one for many. In the agencies, this meant rapid changes in strategy, and we saw entire campaigns designed at the beginning of the year that was postponed or even cancelled in an instant and new campaigns designed and executed in record time. Of course, it wasn't as dramatic as it was mind-boggling, in a good way. Our clients have understood how important it is to continue to be part of the conversation during this period because it is infinitely harder to catch up with the industry if you stop communicating. From a creative perspective, I think the limitations of the pandemic were an impetus to explore new directions and topics. Budgets have contracted globally, and Romania is no exception, but what I can say is that digital has begun to receive more and more attention. It is estimated that by 2023 it will attract up to 25% of media budgets (source: Zenith Advertising Expenditure Forecast). For us, there has been an increase in interest in the data area because in digital, you have to react quickly, and the best business decisions are those that come from real-time data.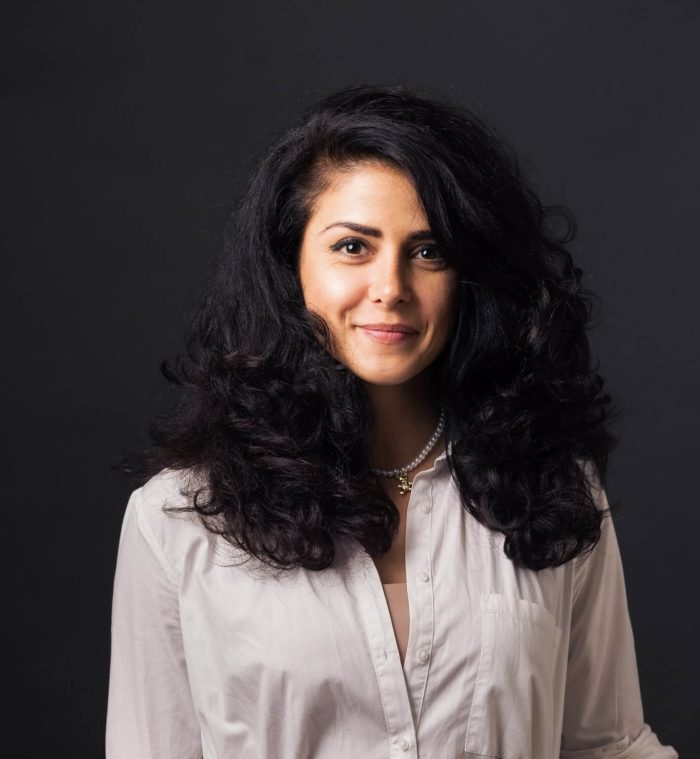 Did you notice a migration from other media to digital last year? Why?
Alina: Obviously, there were a few migrations for the simple fact that people spent (and) more time staring at a computer or phone at home. If we look at the agencies, what it means to campaign with a BTL component has suffered. If we turn and look at Romanians, we notice that something has changed in the way they live their lives: consumer behaviour has changed, what and how they eat or do sports, but also how they interact with brands. In other words, we were forced by circumstances to migrate faster than we would have done naturally.
How did you end the year and what did you propose for 2021?
Alina: We ended the year unexpectedly well, from all points of view: closer relationships with customers and colleagues, new digital products and successful campaigns. It was a year that lasted an eternity and a moment at the same time, from which we learned that we are an adaptable and resilient team. We ended the year more digital than in 2019, for sure, if we look strictly at Digitas! Although 2020 seems to have tried to teach us not to make long-term plans, we set out to continue to evolve: more customers, more data-driven products, and more digital innovation!
How are you doing so far?
Alina: We are on the right track, aligned with what we set out to do this year. We are already having different conversations with customers about what digital means and, moreover, what digital experiences mean.
You have launched the Digital Health Index. What was its initial purpose and how did it evolve?
Alina: At the beginning of the lockdown, when the situation was as uncertain as the information sources circulating online, we joined forces with all the agencies in the group and created the "Daily Strategic Bulletin". It reports from the number of COVID-19 cases to the highlights of the day on social media, innovations, the campaigns executed on the verticals relevant to them, to how the media and financial markets evolved. After more than 42 editions, we also created White Papers: monthly vertical analyzes, which found data from competitive reviews on all channels to category insights, media consumption, and innovative global campaigns launched in that category. Virtually all the data is needed to make informed business decisions. From here, it was a natural evolution towards a coherent tool to present these data in a visual way at the level of industries and in real time. DHI contains relevant information about the state of brands – from the x-ray of brands and competition to various predictions in order to make the best business decisions.
Launch monthly charts. Why this periodicity?
Alina: We also analyze quarters that offer a good overview, but I think there is another speed of reaction when we analyze the data from one month to another. A month includes communication on several pillars: from ongoing to promotions and provides a complete picture of the changes taking place in the market.
What were the aspects that have resulted so far and that amazed you? Why?
Alina: Not really amazed, but I was pleasantly impressed to see that it is clear from the data how important it is to bring value as a brand, not to communicate strictly transactionally. There must be an interaction, an experience that connects the brand consumer. Another aspect that I always return to is the one about continuity: no one should suddenly stop communicating because, regardless of the vertical, the market evolves with or without you, and the cost to catch up is high.
What else does the Romanian digital market have to recover compared to Western Europe or the USA?
Alina: Here, the answer is a very subjective one because we are not just talking about brands and innovation, we are also talking about consumers and behavioural limitations. I think Romania is on a good path, we still have to work on the speed of technology adoption, the openness to new digital formats, and the lack of trust that is still felt in terms of online operations – from payments to interaction methods.
What do we need to get there?
Alina: First of all, I think we can't compare ourselves to Western Europe or the USA in terms of digital investments. I do not only mean adspend but also the openness to invest in the development of new applications, functions or tools. I think that's where we could start: more openness to "trial and error".
How would you characterize a healthy online brand?
Alina: If we look at the latest DHI charts, we can say that a brand is healthier digitally when: users actively search for it online, online mentions are viewed as much as possible and when online interactions are multiple and predominantly positive. Simply put, the health of a brand depends not only on budgets but also on the revelation of the conversation it maintains with the consumer.
What should companies do to have a healthy brand?
Alina: There is no recipe for success that works for all universal brands. A brand should look beyond online vanity metrics (reach, clicks, etc.) and focus on the consumer's perception of their brand. We look beyond the display, we look at the entire .ro to identify the more authentic side of the brand. I return again to the need that 2020 has highlighted: that of relevance. Healthy brands have made a transition to real, contextual, quality content that brings value. How is this done? Through contextualization, content partnerships, and influencers.
How important do you think it is to collaborate with influencers in 2021? Is it possible without? Why yes or why no?
Alina: Influencers are those who can give a human face to a brand. They come to the table with an already engaged community, plus with creativity and authenticity, a talent in storytelling. It is very important to have a human side as a brand, but this must also be done in an intelligent and data-driven way: choosing the influencer according to the brand message, long-term collaborations in specific contexts, etc. In other words, they are smartly chosen pro-influencers!
What would you say is a must have and a must do for an online brand in 2021?
Alina: A must-have is, first of all, online presence: social media communication and "beyond". Then consistency, contextualization and, very importantly, interactivity. An online brand must be engaging to offer a personalized experience to the user, which goes hand in hand with the storytelling of the brand. … And, of course, to monitor his DHI
What would you change at the online market in Romania if you could and why?
Alina: If I could, I would speed up the whole process of digital innovation in Romania or even the digitalization of the country. In terms of digital communication, I would infuse value and personalized immersive experiences in any interaction with the audience. But for that, you need technology, which takes me back to the point above. And last but not least, I would eliminate the perception that ATL and digital are two separate segments, and I would make the offline-online transition a mandatory and "seamless" one.
All Publicis Groupe Romania proprietary data tools in one place.
Discover the power of our tools and feel free to get in touch.