Leo Burnett Bucharest and the DATA Intelligence division of Publicis Groupe Romania have created the TikTok Index, the first tool developed specifically for this platform, to measure the performance of brands' content and identify what brings the most significant added value in each industry monitored. The tool tracks ten sectors – fast food, soft drinks, hypermarkets, pharma, finance, electronics, telco, automotive, e-commerce, and beauty – and constantly expands.
The indexing algorithm is based on all of the platform's public metrics and is very similar to the one used by TikTok to push user-valued content to the forum. Thus, the TikTok Index provides a picture as authentic as possible of brands' activity on the platform and ranks them according to performance, specifically on this platform.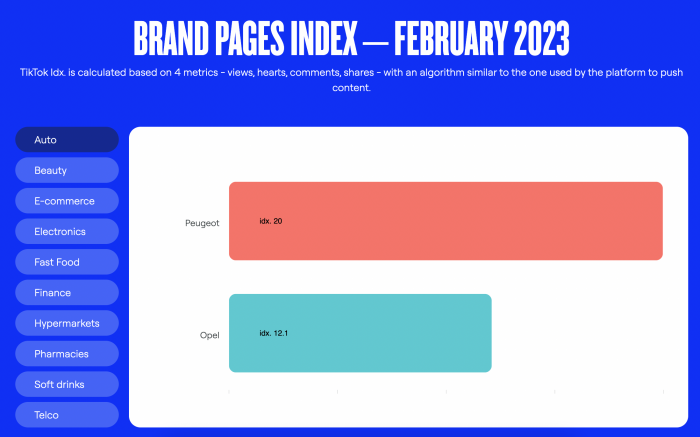 TikTok Index data is updated weekly on a dedicated website – www.tiktokindex.ro so that communicators can track real-time activity in their industry and the performance of their brand's content vs competitors.
In addition, Leo Burnett Bucharest has also developed a DATA-board that can be made available to interested brands with detailed information about each industry and recurring qualitative analysis with actionable findings for creating high-performance content on TikTok.
All Publicis Groupe Romania proprietary data tools in one place.
Discover the power of our tools and feel free to get in touch.