2022 was a year with a tumultuous beginning, during which economic and social uncertainties deepened as a delayed effect of the pandemic crisis. So, still, also, of the war that broke out in Ukraine on February 24, the day Romanians celebrate love. These events have led to a snowball effect in which several economic consequences, such as the rise of inflation, the interest rates or the energy crisis, have overlapped, coming as an avalanche on consumers and brands that needed to adapt to a new reality.
As a result, in the first month of 2023, there was a reduction in consumer spending while a reduction in the budgets invested in marketing among companies, regardless of the vertical to which they belong. In this context, brands are invited more than ever to identify in real-time how consumers perceive them in the digital environment, as well as competitors' strategies and initiatives. All of this is to gain an advantage and maximize its potential.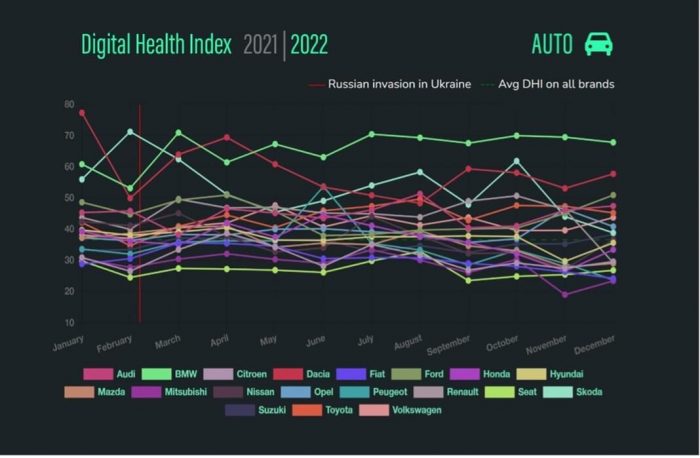 TikTok – the most efficient platform in 2022
From the very beginning of the year, we see that TikTok, which gained momentum in 2020 with the pandemic, has become one of the most popular social media platforms, whose visibility skyrocketed in March, generating 23 million views for the analyzed categories, ten times more than the previous month. Furthermore, TikTok registered the highest visibility in June, with 105 million views, most tiktoks coming from users who share their experiences with brands, the latter also becoming more active by joining various trends and challenges.
One such challenge is #CarrefourKrabbyPatty, with over 79 million views, in which consumers have entered Sponge Bob's story, showing their talent in the kitchen. Also, the content posted on TikTok can get viral and is much more accessible than on other networks. So for most categories, the months in which they recorded the highest visibility are those in which the share of posts on TikTok was the highest. Thus, brands can create short-lived content with good engagement, awareness, and conversion results, especially if they collaborate with content creators, who can come closer to their communities through creative and original messages, making the public forget every day worries.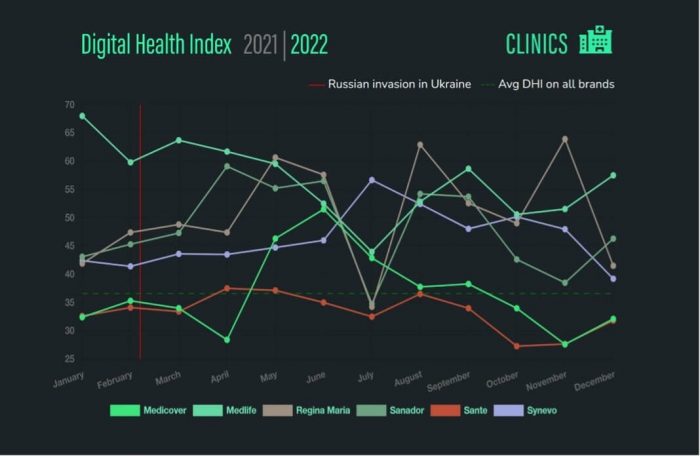 Contextual communication is gaining ground
In 2022, more and more brands took advantage of contextual communication on various occasions to strengthen their communities and increase their knowledge. Of all the holidays, Christmas and winter holidays are the most popular, so in the last months of the year, most categories have seen an increase in both visibility and social media reactions due to these contexts. One such example is the CSD category, for which the first three posts with the most reactions on Facebook throughout the year are Christmas posts. This is because people share the things they resonate with and like to spread the spirit of the holidays. Thus, posts with traditional recipes or gift ideas for loved ones generate more reactions and distributions than regular posts. On the other hand, for those brands that aim to position themselves as authentic or relaxed, you can choose less common holidays, just as the DIY brands celebrated International Pillowfight Day or International Desert Day.
CSR, environmental and social initiatives bring brands closer to the public
Changing daily habits, increasing diversity, or rising inflation are just a few factors that make consumer choices harder. While price remains the most crucial point, buyers increasingly pay attention to the values shared by brands and their corporate social responsibility (CSR) initiatives. In 2022, the outbreak of the conflict in Ukraine led people to reflect on their priorities, giving more importance to concepts such as community support, equity and sustainability. In this context, category brands such as CLINICS or TELECOM had several reactions on social media in the first months of the year due to solidarity actions toward refugees from Ukraine. More precisely, the CLINIC category recorded about two times more reactions on Instagram in February than in the rest of the months due to support for Ukraine. In addition, brands have had educational initiatives in health and finance, environmental projects and others, improving their visibility and creating positive long-term impressions. In terms of visibility, initiatives such as educating consumers about the risks of self-diagnosis and self-medication contributed to the highest visibility for the CLINIC category during November, 1.6 times higher than the previous month.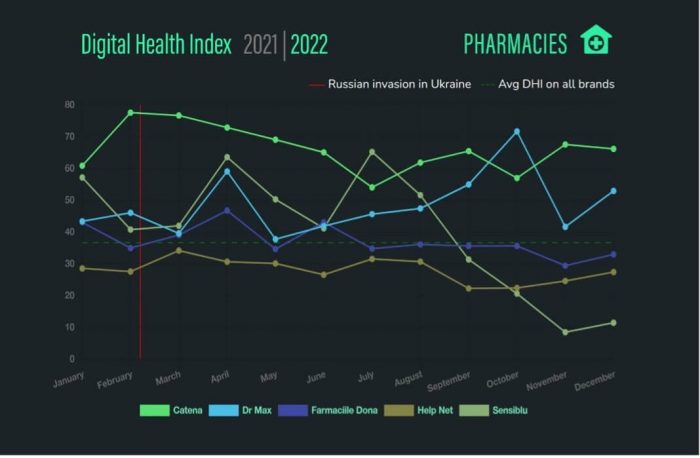 More and more brands are experiencing festivals together with their consumers
After being forced to take a break due to the COVID-19 pandemic, the music festival industry is recovering, and people are excited to enjoy their favourite hits together again. In addition to rising to its pre-pandemic glory, the music festival industry is expected to grow significantly in the coming years. In this respect, Statista estimates that music events will generate 4.2% more users in 2023. The time of the return of these events is an opportunity for brands to connect and interact with the festival participants. For best results, brands should create an interactive experience from A to Z, posting before, during and after the event. In 2022, more and more brands from different categories were present at festivals or other offline events; as a result, according to DHI, in June and July, there were the most reactions on Social Media, about two times more than in the last month of the year.
Offers – the most communicated pillar in 2023
Rising living costs, inflation and uncertainty about the future seem to force consumers to reconsider their family budget. Therefore, shopping days like Black Friday and Cyber Monday could play a more important role than usual, as getting a good deal can temporarily motivate consumers to stop the saving process. This trend was also seen in November 2022, when the most views were on YouTube, ten times more than in December, thanks to videos posted on Black Friday, especially by brands in the DIY and TELECOM categories. Also, especially IN THE RETAIL class, DHI showed that the communication pillar in 2022 was represented by offers, with a visibility share of 24%; this trend will most likely be seen in 2023.
User-generated content - an ever-growing opportunity for brands
The Digital Health Index for THE AUTOMOTIVE category best indicates user-generated content posts' impact on brand visibility. In 2022, the brands in this category had twice as much viewership as the next category, FINANCE. This is primarily due to users' mentions who share their experiences with these brands. Content from users helps determine their preferences and identify possibilities to improve their experiences with brands. In addition to content creators, regular users play an essential role as they give more credibility. In 2023, brands should use UGC as part of their marketing mix, focusing on boosting engagement, awareness and sales.
Events over the past two years exemplify how relevant data can be in real time. Over a relatively short period, consumers' buying habits, activities and digital behaviour have changed dramatically, making pre-existing data, research and predictive models obsolete. As companies are increasingly pressured to be efficient, using appropriate tools to collect and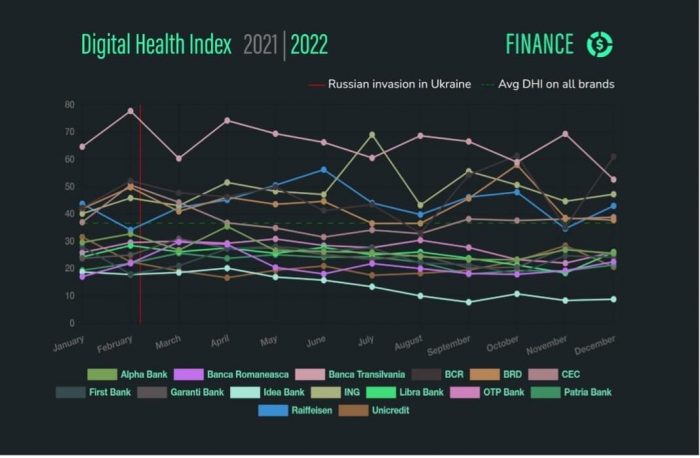 All Publicis Groupe Romania proprietary data tools in one place.
Discover the power of our tools and feel free to get in touch.