What is it?
Products benefits
Evaluate the results: campaign review. Verify your adjustments align with your brand's objectives.
Plan strategically: competitor Audit. Analyze the existing landscape to identify the presence and offers of current and future competitors.
Discover the opportunity: client audit. First, determine your brand's position in the marketplace and the desired future state.
Optimize smarter: keyword efficiency report. Execute effectively by adjusting opportunities and inefficiencies at the keyword level.
What can we track?
1

Identify search strategies and coverage of competitors.

2

Modify search offers to be more attractive than those of competitors.

3

Adjust keyword investment based on trends, changes, opportunities.

4

Show how search optimization has impacted brand performance competitively.
Case Study
Need more info?
Fill in the form and a Publicis Groupe representative will get in touch with you as soon as possible.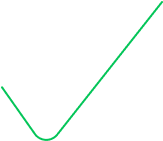 Message sent!
A Publicis Groupe representative
will get in touch soon!
Case Study
Benchtools
Download